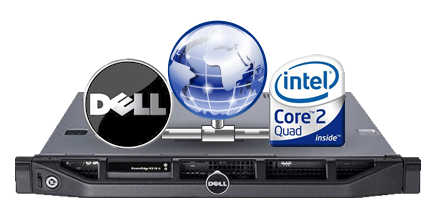 Co-Location Plans
Enjoy the freedom of using your own equipment in our Hosted Colo Plans, or we can supply the equipment with our Dedicated Colo Plans. We give you the control and flexibility to build your own solutions while we provide you with premium network performance at our world class Sydney Data Centre.
Each Dedicated Co-Lo Plan listed below is a server-grade chassis supplied and warranted by Network Presence, and is usually in the form of a brand name or similar server for the Dedi Colo plans, and is a fully-serviced Colocation Service, where all operations, facilities and physical equipment are provided by Network Presence and the server host(s) or equipment is operated & "cared for" (reporting, alerting, response, all in an SLA) like a Network Presence own server host.
Operating Systems are installed & managed and the customer also has Administrator/root access, by network-enabled KVM and access to the power feeds of the Colocated equipment via a network-enabled Power Distribution Unit (PDU).
Network usage reports and remote alerting of un-scheduled outages are included and all Colo Plans include native IPv6 addressing and routing as well as 2 x IPv4 addresses.
24x7 "remote hands" services for customer requests are available at $130 / call-out, including 15 minutes working on the equipment.
In the Dedicated Colo Plans, the equipment is sourced, owned & operated by Network Presence, but the customer is welcome to provide minimum or required system specifications.
Whereas the Hosted Colo Plans allow the customer to provide their own equipment, with non-rack mounted chassis requiring  "Rackmount Option" in their order.
Comparison chart of DEDICATED Co-Location Plans
Supplying; power, cooling, network connectivity and siting, plus network-enabled KVM services for such hosted servers chassis themselves. "Bare Metal Colo" refers to a basic level of Colocation Services & can be summarised as simply "the hardware operations of an Internet-connected server host." The customer-supplied equipment is rack-mounted & bought online by Network Presence.
"Remote Hands" services are available at $150 / call-out and first 15 minutes working on the equipment. 
Our Hosted Colo can provide a crucial Australian footprint to your CDN!
Comparison chart of HOSTED Co-Location Plans